| | |
| --- | --- |
| | OUR PRODUCTS |

Geared & Special Motors
Pumps

Online Support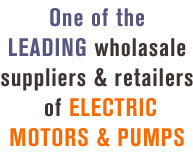 | | |
| --- | --- |
| | PUMPS > GEAR OIL PUMPS |
Series FT
FLUID TECH SYSTEMS Offer most efficient and economic range of Positive Displacement Rotary Gear Pumps under the brand name "ROTOFLUID" having special features, Simple & compact design, Low noise High efficiency, Easy to maintain Reliable and Low cost. "ROTOFLUID" Rotary Gear Pumps are ideal for Chemical, Petrochemical, Food Oil Steel, Refining, Paints, Dairy, Sugar, &Pharmaceutical Industries The pumps are useful for handling viscous liquids i.e. all Kind of oils, viscous chemicals & food application.

Series FTRN

Proven performance & operational economy are the chief consideration while evaluating once pumping requirement. When it comes to handle viscous or semi viscous liquid , "ROTOFLUID" rotary gear pump is an obvious choice for these very reasons.

"ROTOFLUID" gear & screw-gear type positive displacement rotary pumps are well accepted & loudly acclaimed industrial pump for it's compactness, efficiency, reliability & silent performance. This pump have out class conventional gear pump & have also broken the myth about screw pumps by offering better efficiency at much reduced cost.

Series FTSS
"ROTOFLUID" gear pump type 'FTSS' is a self priming, bi-directional, positive displacement rotary pump in all stainless steel (SS - 136) construction with dry - Teflon coated DU bush bearing requiring no lubrication. These pumps are easily cleanable, easily maintainable in 3 - piece construction. The back cover can simply be removed by 4 - dom nut. The rt angle mounting brackets facilitates foot mounting of the pump on base plate with electric motor of appropriate ratings.

Series FTMP
This series contains flange mounted and shaft mounted pumps having female threading at inlet & outlet ports.

Material of Construction
• Pump Body: Graded CI Casting.
• Rotor : Sintered Cl Casting
• Shaft : Alloy Steel.
• Sealing : Oil Seal.
• Size: 1/4" to 3/4" BSP (8 different size)
• Range : 0.5 to 40 LPM at 1500 RPM (40°C)
• Liquid : Lubricating oil.

The Pumps are designed to transfer the lubricating oil with maximum working pressure is 15 kg/cm2.


Series FIG
This series contains Fuel pressuring internal gear type foot mounted pumps with flange threading at inlet & outlet ports.

Material of Construction
• Pump Body : Graded Cl Casting.
• Shaft Rotor: Alloy Steel - H. Nitrided & Ground.
• Idler Gear: Alloy Steel- H. Nitrided.
• Sealing: Mechanical Sealing.
• Size: 1/2" to 3/4" BSP
• Range: 60 to 2500 LPH.
• Liquid : Ful oil boilers burners.

In built pressure relief valve is provided & pump Perates up to maximum temperature 200"C (Fuel) and maximum working pressure 35 kg/cm2.

Series FTX
"ROTOFLUID" gear pump type 'FTX' is a self priming Bi-directional positive displacement rotary pump in simple two place construction with casing cover & CI Grd 20 & self-lubricated sintered bronze bush bearing. The pump can be run in either direction with change in inlet-outlet port position. the relief valve operations can simply be reversed by changing the R.V. parts on opposite side. The motorized pump-set in mono-block design ensure perfect alignments, saves space & reduces down time.