| | |
| --- | --- |
| | OUR PRODUCTS |

Geared & Special Motors
Pumps

Online Support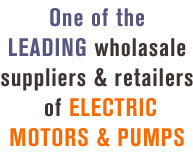 | | |
| --- | --- |
| | POLISHERS & GRINDERS, ETC.. |
Polishing Machine "from 0.33 HP to 10 HP"
"POWER MASTER" Double Ended Bench type Polishing Machines from 0.33 HP to 3.0 HP with Detachable Taper units mounted on both sides, suitable for operation on 415 Volt - AC - 3 phase or 220 / 230 V Single phase, 50 Cycles supply. These Polishers are complete with detachable taper units, four position rotary Switch, Condenser ( only in single phase ) in the base and connecting cable or terminal box.


Technical Specifications


| | | | | | | | |
| --- | --- | --- | --- | --- | --- | --- | --- |
| S.No | H.P. | Spindle RPM | Model | No of Bearings | Overall Length | Base Dimensions | Weight (kg's) |
| 1. | 0.33 to 0.75 | 2800 | 1678 | 2 | 780 | 205 x 205 | 32 |
| 2. | 1.0 | 2800 | 101 | 2 | 1060 | 280 x 255 | 52 |
| 3. | 1.0 | 1440 | 101 | 2 | 1060 | 280 x 255 | 52 |
| 4. | 2.0 | 2800 | 1012 | 2 | 1160 | 280 x 280 | 72 |
| 5. | 2.0 | 1440 | 1012 | 2 | 1170 | 330 x 280 | 80 |
| 6. | 3.0 | 2800 | 301/123` | 2/4 | 1220 | 330 x 280 | 92 |
| 7. | 3.0 | 2800 | 322 | 2 | 1370 | 240 x 280 | 100 |




Bench Grinding Machine with Pedestal

"POWER MASTER" Double ended Heavy Duty Bench Grinding Machines with Pedestals. These grinders are Industrial Duty Grinders complete with inbuilt drive suitable for operation on AC 415 Volts Phase or 220 / 230 V Single Phase, 50 Cycles Supply. Each grinder is complete with two grinding wheels. One fine & one coarse, two wheel Guards with exhaust outlets, two adjustable tools rests, rotary switch, condenser (only in single phase) in the base and connecting cable or terminal block.

"manufacturers, suppliers, wholesaler and exporters of Pedestal Bench Grinding Machine."




Vertical Disc Grinders
"POWER MASTER" Bench type Disc Grinders are suitable for Edge Grinding,Radius Griniding of components.

Disc Grinders are available in 0.5 HP Disc dia 8", 1.0 HP 10"/12", 2.0 HP 14" in different table sizes.

They have a Heavy duty direct drive Motor, Dynamically Balanced Disc Plate, Tilting Table 45 down 15 up, Disc Guard for safety, Electricals : Rotary Switch. Grinders also available with Standing/Sitting height Pedestal on request. Wide range of Polishing, Grinding machines & Dust collectors are also available.